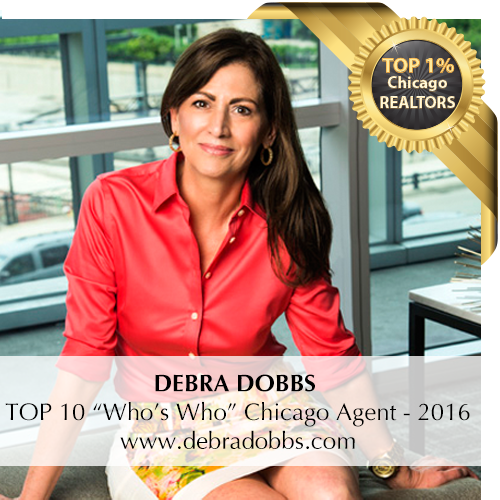 Debra is one of Chicago's most elite realtors. She's been featured in Chicago Agent's Top Ten list, and consistently ranks in the top 1% of agents in the city. As part of @ Properties, the largest independent real estate brokerage firm in Illinois, she's been fiercely advocating for her clients for the past 30 years. A long time resident of Lincoln Park, Debra knows every corner of this favorite Chicago neighborhood and understands the nuances that contribute to the range of property values, block by block.
@properties earned the No. 12 ranking among the nation's top-producing residential brokerage firms in RISMedia's 2015 Power Broker Report published this month.

"We're continuously impressed by the hard work and dedication of our brokers and support staff," said @properties co-founder Michael Golden. "Our brokers continue to grow their business and further the position of @properties as a leading real estate firm. To see how far we've come in 15 years is pretty incredible."
Price it right

Another perk of working with an agent, she will likely specialize in your neighborhood and will know the market like the back of her hand, and take several factors into consideration before recommending a fair selling price for your home.

Pricing your home incorrectly has grave consequences–either not selling your home at all, or selling it for too little!
Why you should work with a Chicago listing agent to sell your home:

An experienced real estate agent will provide 3 crucial advantages to a client looking to list and sell their home; on-point pricing, relationships with other agents with whom she will network to put your listing front and center, and back office assistance to make sure that no detail is overlooked in getting to the closing table.

Sponsored Links
Powered by: